For Hoppy-Like's second Donut run we may have had a perfect storm of circumstances to drive the PAX to show up this fine morning.  Nice weather, hot donuts, the promise of "just" a 5K, hot donuts, the Alpha OA attendance challenge and the hot donuts.  In the end we had hot donuts.
By 5:20 the PAX were rolling in fast. When the arrivals slowed down we were up to 13 PAX. I briefly went over the 5K route which is the route for our AO's name, the Hoppiest 5K. Since we were starting at the donut shop we were starting about a mile into the official course. South on S Main, right on Rucker, Right on Wills, Right on Milton, left on Canton, right on Mayfield, right on N Main and over the hill to the donuts.
We got back and the 6 called in and a quick count had us at 12.  We lost TO! Mufasa ran back up Main and paced poor TO in.  So much for "no man left behind"!
COT
PAX traveling for Mother's Day weekend, death in family
Bring your 2.0s to Widowmaker on the Saturday of Memorial Day weekend, May 27.
Coffeeteria followed and Donuts were had.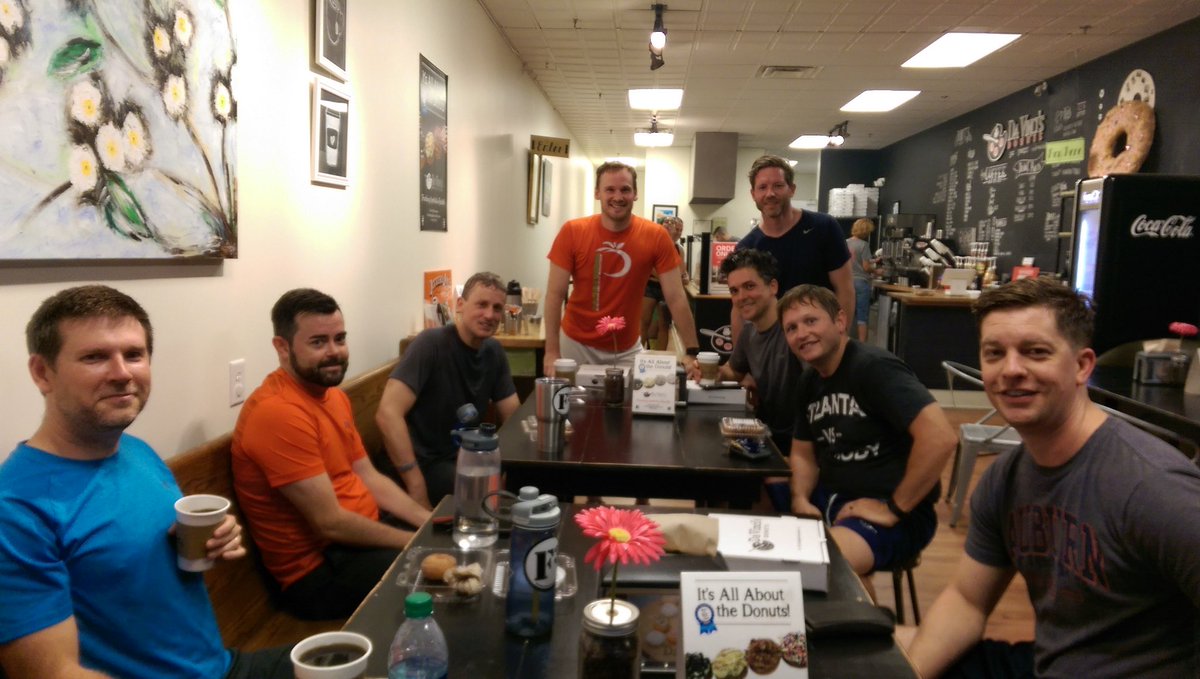 Hoppy-like will be back to meeting at our regular location at 33 Milton Ave. in front of Mugs on Milton next week.